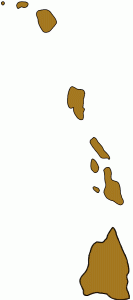 Please note that all times are approximate, and up to the port.
Oahu – 4 Days to Port
Maui – 6 Days to Port
Kauai – 6 Days to Port
Hilo – 10 Days to Port
Kona – 10 Days to Port
2 weekly departures on Wednesday and Saturday. We need the freight at our terminal on Tuesday and Friday by 12 noon. Please allow a couple of additional days for the unloading of the vessel by the steamship line, and the unloading and segregation of the container by the trucking company before the shipment becomes available.